About Us
Telestar Systems Engineering was started to provide the tech world with the very best in high technology consulting.
Founded in 1982 Telestar Systems mission has been to provide innovative solutions to technical problems in design, development and manufacturing. Our purpose statement "Elegant Solutions to Complex Problems" is the core of our mission. Innovative, powerful, compact, on time and under budget.
GET STARTED NOW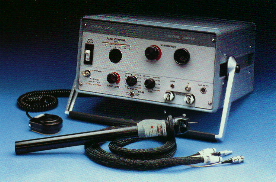 What Our Clients Say
"Telestar Systems is the Best"
"Telestar Systems is continually on time, below budget and the best value in Laser Systems Design"
Richard Dixon
"Our UHV Vacuum system was designed and delivered on time and under budget."
Jonathan Thomas
"Our need for a High Power RF Power source was custom designed to fit our requirements. They completed the job on time and under budget. "
Tim Shultz
Say Hello
Drop us a note to say hello and tell us about your project needs.